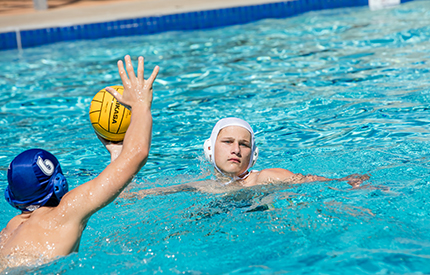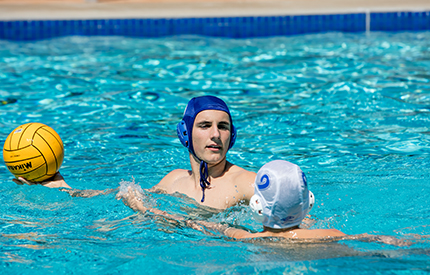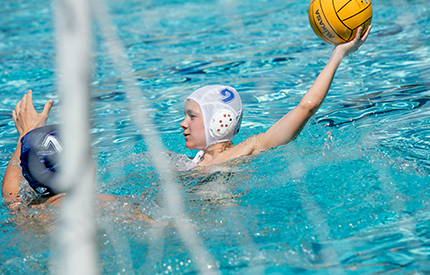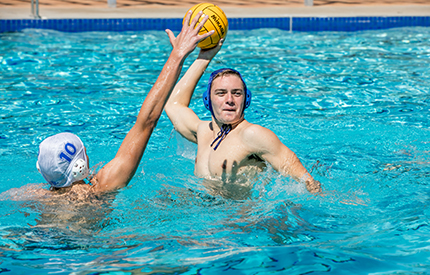 The AIC Water Polo Tournament 2023
The AIC Water Polo tournament was held on Sunday 22nd October, 2023 at Marist College Ashgrove.
Three teams participated: Year 7, Years 8/9 and Open.
Well done to our Open team who placed second.
Nominations for 2024 Water Polo teams will take place in Term 4, 2024.
AIC Water Polo Team Lists
AIC Water Polo Team List – will be posted in the Parent Lounge and Student Cafe portals. Simply log in as normal to these portals. Select the 'Links' tab from the top tool bar. From the drop down menu, select the 'Team Lists & Weekly Schedule' tab to view the documents.
Please go to the Locker Room section to view all game times and venues.
Any questions or concerns should be directed through the Villanova AIC Water Polo Coordinator: Mrs Juanita Jacobs
Email: jjacobs@vnc.qld.edu.au
The fast and exhilarating sport of Water Polo is quickly becoming more popular in schools around Queensland and Australia. As from 2019, AIC Water Polo will be conducted as a one day tournament held in Term 4.
The Water Polo uniform includes the Villanova swimmers, which can be purchased from the Uniform Shop, and a polo cap, which is provided by the College. Students are expected to wear the College's complete sports uniform or academic uniform to all games.
During the season, additional information such as training times, team lists, coaching staff, schedules and results are available on the College website.