Mission Week at Villanova College is an annual event that is taking place in 2023 from Monday 22 May. It is a week-long initiative designed to celebrate our partnerships formed with Augustinian schools and ministries in the Philippines. Mission Week fosters a sense of social responsibility and increases awareness of how we can contribute and make difference in the lives of others. Throughout the week, a series of activities and events are organized to engage the students and promote awareness and encourage action in both local and global projects. These initiatives aim to inspire students to make a positive impact in their community and develop a lifelong commitment to service.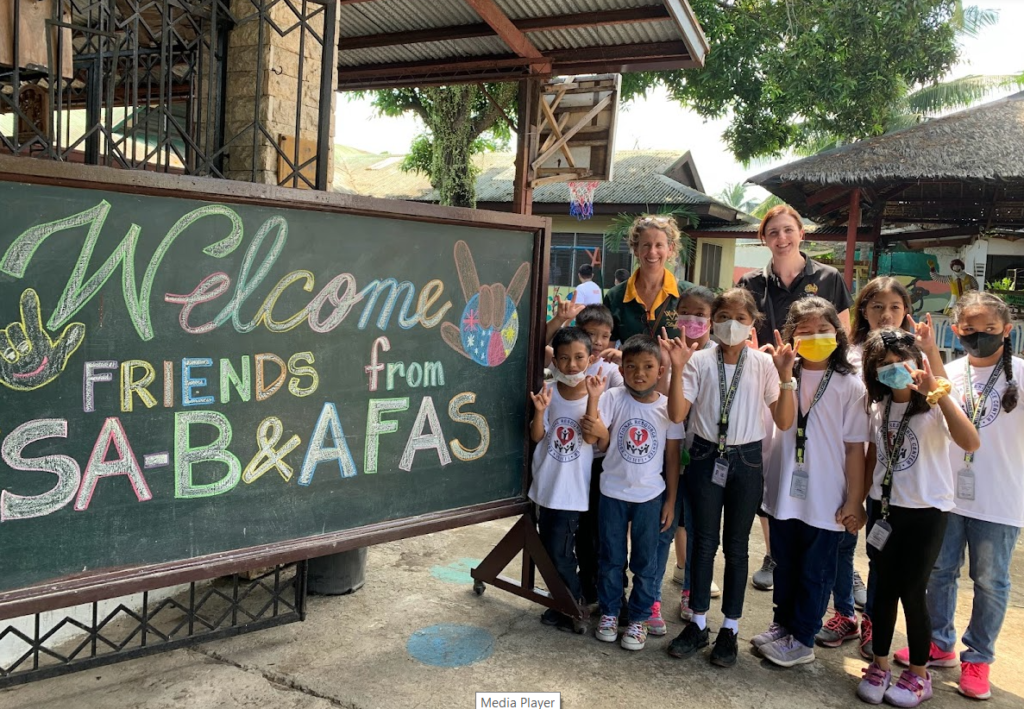 MISSION WEEK ACTIVITIES
MONDAY 23 MAY
Breaks: Sari Sari Stall and Lab a Choc (Junior School)
End of the day: Red Candle prayer and distribution to students – extended pastoral following Period 6.  Villanova College Red Candle Week  2023 Flyer available here. You can also find an instructional video for Red Candle here.
7.30PM: AFAS Immersion – Parents and students information session (St Thomas of Villanova Auditorium) Full invitation available here. Missed the event? Read more information about the program and how to apply here.
AFAS is celebrating 30 years of partnerships and friendships in 2023, and our student Immersion is happening at the end of this year. We are welcoming applications from Year 10, 11, and 12 students. Don't miss our Parent and Student information session at 7.30pm on Monday, May 22 at St Thomas of Villanova Auditorium. Learn more about our program and how you can become a part of this incredible opportunity to immerse yourself in a new culture, broaden your horizons, and make lifelong connections. RSVP to awaterson@vnc.qld.edu.au by Friday, May 19. Don't wait, take the first step towards an unforgettable experience with AFAS Immersion 2023! #villanovacollege #AFAS #studentimmersion #community
TUESDAY 24 MAY
Breaks: Student Council Basketball game
Breaks: Sari Sari Stall and Lab a Choc (Senior School)
WEDNESDAY 24 MAY


Breaks: Sari Sari Stall and Lab a Choc (Middle School)
THURSDAY 25 MAY – MISSION DAY


Dress Code: Sports uniforms or preferably a Red Shirt 
Breaks: Lob a Choc (Middle School), Competition Corner in Undercroft, rowing competition, DJ and Music Junior School and Senior School
Period 3: Mass at St Thomas of Villanova
Period 4 & 5: Activities/Justice Workshops & Activities
Lunch – Sausage sizzle provided to all students and staff.
Period 6: Concert / Battle of the bands
FRIDAY 26 MAY
Breaks: Lob a Choc (Senior School – Terrace