Villanova College aims to provide an engaging and enriching learning experience specifically suited to the developmental needs of boys in Years 7, 8 and 9. The middle years of schooling at the College encompass a period of rapid growth and development in our students and continues to promote the development of their independence. It is an important period of time where boys develop the skills they need to be successful in not only their secondary schooling but for life after their graduation. Teachers and parents play an essential role in supporting students during the middle years, helping them to develop valuable habits and coping strategies that will serve them well to achieve to their potential in the years ahead.
The curriculum studied by students in Years 7, 8 and 9 is based on the Australian Curriculum and includes study in the following areas:
Health and Physical Education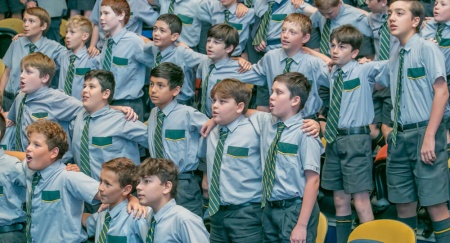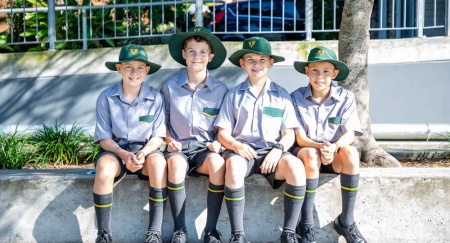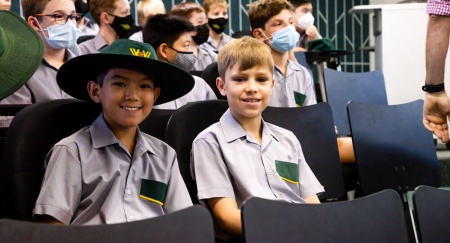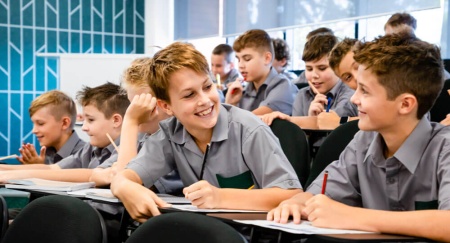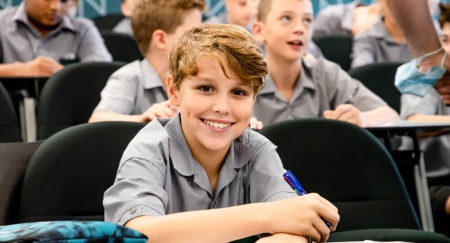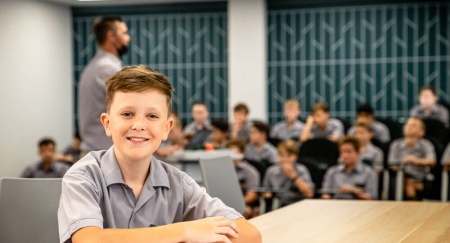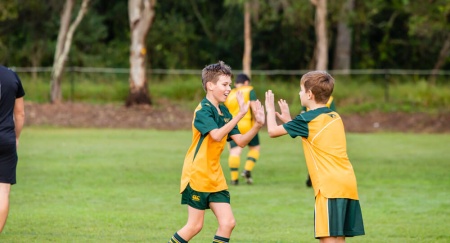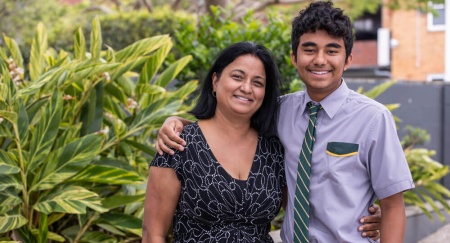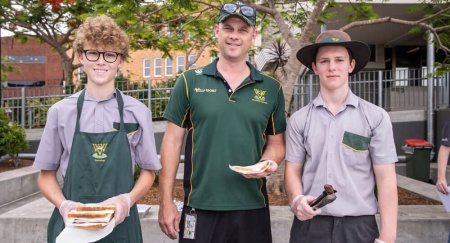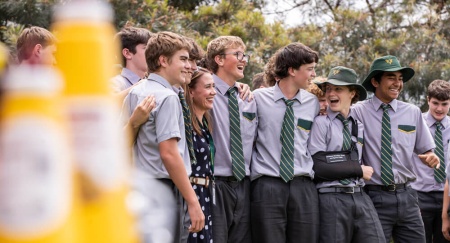 Classes in Year 7 follow a similar model to those of Year 5 and 6 whereby they are co-taught. Each class has two core teachers who deliver Maths and Science or English, HASS and Religious Education. As is the case in the Junior School, Year 7 is a further opportunity for students to work on being collaborative, critical thinkers who work effectively in small group environments. In Year 8 and 9, classes are then taught by teachers in their specialist area(s), with a focus on building subject specific expertise and ways of working.
Middle schooling also provides students with additional opportunities to broaden their educational experience in a variety of areas.
Extension and enrichment opportunities exist across Years 7 to 9 for those who achieve highly in subject areas such as Mathematics, Science and English. Other co-curricular activities such as the STEM and Robotic clubs are also offered.
The rise of Esports also provides students with the chance to participate in team activities whilst at the same time engaging them in areas of interest.
It is never too soon to commence discussions about what students would like to study in Years 10, 11 and 12, and beyond. Students are encouraged to start thinking about their secondary course of study, their post-secondary education and their career goals throughout Year 9. Students not only explore the different fields of study indicated above but are supported to engage in discussions with staff around senior subjects and subsequent career paths.