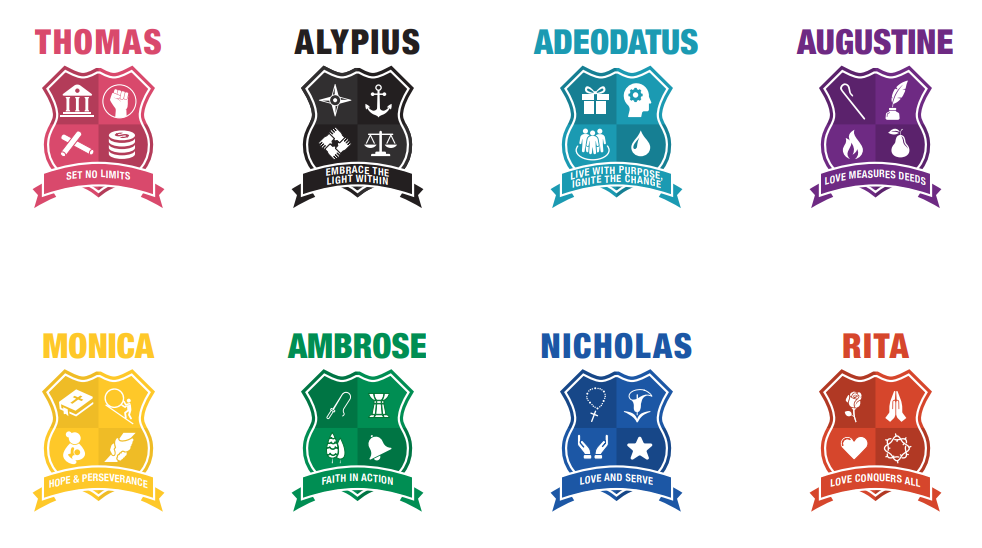 We are thrilled to introduce a new House System at Villanova College, a vibrant and inclusive community that celebrates unity, camaraderie, and friendly competition.  
With a total of eight houses, each named after distinguished figures embodying our core values, our system creates a strong sense of belonging and foster lifelong friendships.  
The House System provides students with numerous opportunities for personal growth, leadership development, and character-building experiences. Through a range of inter-house competitions, service projects, and collaborative activities, students discover their unique talents and strengths while working together to achieve common goals.  
Houses are more than just a source of pride and identity; they are platforms that encourages students to embody our school's values and spirit, nurturing their sense of responsibility, resilience, and respect.  
The House System enriches the Villanova College experience and creates a supportive and dynamic environment where students can thrive academically, socially, and personally.  
Together, we will forge lasting memories and leave a legacy of unity and excellence for generations to come. Welcome to the House System – a place where each student's journey is marked by camaraderie, growth, and a true sense of belonging.
Eight houses, one community. Together, we build a foundation of support, unity, and excellence, creating an environment where every individual can flourish and shine.