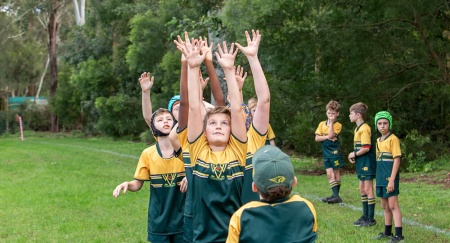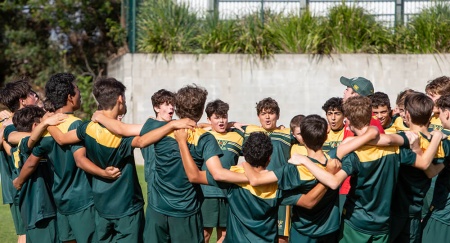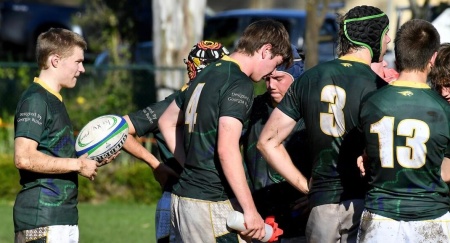 Please find below some important information regarding the 2023 Rugby season.
AIC Rugby By Laws – 2023 (coming soon)
Training times and venues for all Year 5-12 rugby teams are listed above. All Year 5&6 teams will train at Little Langland's or Whinstanes. Year 7-12 teams will train at Villa Park. The College will provide bus transportation to Villa Park for all teams. Parents are required to collect their son from Villa Park after training. There will be no return bus service from Villa Park.
Weekly Team Lists – will be posted in the Parent Lounge and Student Cafe portals by Thursday afternoon. This allows the coaches to have at least one session with the boys prior to the weekend's game. Simply log in as normal to these portals. Select the 'Links' tab from the top tool bar. From the drop down menu, select the 'Team Lists & Weekly Schedule' tab to view the documents. These documents will be updated weekly based on a player's performance, attendance and attitude.
AIC Rugby – Date Claimers
Sat 25th March vs St Laurence's College – Firsts, Seconds and 10A vs SLC, internal trials for all other year levels @ Villa Park.
Sat 22nd April vs Iona College – Years 9, 10, Open @ Iona, Years 5, 6, 7, 8 @ Villa Park.
Andrew Slack & Ben Mowen Program Calendar
If you have an interest in refereeing or coaching, please contact:
Chris Everding
email: ceverding@vnc.qld.edu.au
Please go to the Locker Room section to view all game times and venues.
Rugby Union is open to all students at Villanova College during Term 2, with preseason trials and training held towards the end of Term 1 after the Cricket, AFL and Volleyball seasons. Our 1st XV and development squads commence training even earlier.
Coaches consist of Villanova staff, parents and Old Boys. A number of highly qualified and experienced specialty coaches are also sourced from outside the Villanova community to provide specialised training for our players.
All rugby training for the Year 5 and 6 teams is conducted at Little Langlands Park, which is located across the road from Villanova College. All teams from Year 7 to 12 train twice weekly after school at Villanova Park. The AIC Rugby Union season generally consists of seven regular games with at least two trial games.
All AIC games are played on Saturdays, with home matches held at the Villanova Park playing fields in Tingalpa. The rugby uniform consists of the Villanova rugby jersey, the Villanova rugby shorts, the green and gold hooped socks, rugby boots and a mouthguard, which is compulsory. Headgear is optional. All items of clothing are available for purchase from the Uniform Shop.
Each year, Villanova's top rugby players are invited to partake in an exclusive rugby development program, which includes advanced strength, conditioning and skills sessions. The Andrew Slack Squad (1st XV) and Ben Mowen Squad (development squad), named after two former Villanova students and Wallabies players, form part of a pathway program for those wishing to play 1st XV rugby for the College.
Every second year, the College organises a rugby tour to New Zealand for members of the Andrew Slack and Ben Mowen squads. Every alternate year, the players travel to Sydney to compete against our brother school, St Augustine's College.
Rugby at Villanova is supported by an active group of parents who assist primarily with the canteen at home games and with organising the yearly tour.
During the season, additional information such as training times, team lists, coaching staff, schedules and results are available on the College website.
Andrew Slack commenced school at Villanova in Year 4 in 1964 and continued through to Year 12 in 1972 when he was elected College Captain. During his time at Villanova he represented the College in cricket, rugby and swimming.
Andrew's sporting achievements in his final year at Villanova include:
Captain of the 1st XI cricket team, which finished the season undefeated, only to come second in the premiership due to a points scoring system at the time
Member of the 1st XV rugby team
Member of the Open TAS swimming team, as well as Villanova's U17 College Swimming Champion
After leaving school, Andrew pursued his love of rugby and by the time he retired from playing, he had established an outstanding legacy on the national and international rugby field:
133 caps for the Queensland Reds and 87 caps for the Qantas Wallabies
Captain of Australia on 34 occasions and is still the most-capped center to have ever played for Queensland
Andrew no doubt has his own special memories and highlights from such an illustrious rugby career. However, there are some highlights from Andrew's playing days that will forever be remembered by Wallabies supporters around Australia. These include:
Leading the Wallabies to its first-ever Grand Slam sweep over England, Ireland, Wales and Scotland during the 1984 tour
Leading the 1986 Wallabies to victory in New Zealand for the first time since 1949
Leading the 1987 Wallabies to the semifinal of the inaugural Rugby World Cup
Each year at Villanova, a number of coaches and other interested parties gather for a 'selection meeting' and choose 25-30 of Villanova's highest performing 15, 16 and 17 year old rugby players for the subsequent year. These students are invited to form a squad to commence a rigorous preseason training program beginning the first week of Term 4 and continuing throughout Term 1 of the following year.
The program includes intense development of strength and conditioning, speed and agility, and rugby skills to prepare students for the challenging season ahead. This advanced physical and mental preparation is necessary for students to play rugby safely and competitively at such a high and demanding level.
It is an honour and privilege to be chosen as part of the Andrew Slack Squad, and it is expected that all members remain disciplined and committed to the rugby season from start to finish.
Always giving 100 per cent, Andrew demonstrated his sublime rugby skills with a genuine sense of Augustinian humility. It is hoped that all members of the Andrew Slack Squad will be inspired not simply by his achievements, but also his character to give their all on and off the rugby field.
Ben Mowen graduated from Villanova College in 2002, showcasing exemplary rugby skills and a passion that has helped him already achieve so much in his rugby career.
During his time at Villanova, Ben was an all-round competitor in the sporting domain, representing the College in swimming, athletics and rugby. He starred in the 1st XV rugby team in 2000, 2001 and 2002, captaining the squad in his final year.
He was also a model student, becoming a Villanova School Prefect and being named House Captain in 2002. He has carried his community spirit with him since school, working with numerous charities including the Starlight Children's Foundation.
Highlights from Ben's rugby career so far include:
Captain of the Australian U21 squad, which made the final of the 2005 World Cup in Argentina
First Super Rugby cap for the Queensland Reds in the 2006 Super 14 competition
Awarded the 'Waratahs Medal' in 2009 for his leadership on and off the field with the New South Wales Waratahs
Appointed captain of the ACT Brumbies in 2012 and finished the Super 15 season with 62 Super Rugby caps
Nominated as best Number 8 by ESPN Sports for the 2012 Super 15 season
Blindside flanker for the 2013 Wallaby team that played against the New Zealand All Blacks and the British and Irish Lions
Named Australian Wallaby Captain in October, 2013
Captained the Wallaby Spring Tour to Europe in 2013
Each year at Villanova, 30-40 talented rugby players who competed in the Year 8, 9 and 10 age groups are invited to join a development squad. It is expected that these players are strong probabilities to excel in the Year 8A, 9A, 10A and Opens rugby teams in the subsequent year, ultimately leading to positions in the Andrew Slack Squad and Villanova's 1st XV team in the future.
This development squad, named the 'Ben Mowen Squad', participates in the exclusive preseason program, which commences the first week of Term 4 and continues throughout Term 1 the following year. This program includes advanced training in strength and conditioning, speed and agility, and rugby skills.
It is an honour and privilege to be part of the Ben Mowen Squad, named after a former Villanova student and current rugby player who always demonstrated a high level of discipline and commitment both on and off the rugby field.
It is expected that all members will follow Ben's example by working hard and dedicating themselves to be the best possible teammates and representatives of the College.