Dear Members of the Villanova College Family
Today we celebrate the feast day of St Rita of Cascia (1381-1457). Following a number of tragic events in her life which claimed her husband and two sons, Rita placed her trust in God and joined the religious life in an Augustinian convent. Rita was an extraordinary woman who lived a life of prayer, contemplation and spiritual reading. Her devotion to Jesus, tender and compassionate heart and love for all characterised this amazing woman we honour today in a special Mass celebrated in Goold Hall.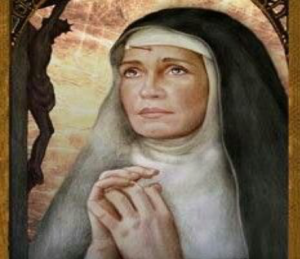 Augustine: The Way Concert
On Friday 1 June and Saturday 2 June, a special musical event will be held in the Hanrahan Theatre. Augustine The Way tells the story of St Augustine, one of the Fathers of the Catholic Church. Through beautifully written songs and music, the story is told of a young man's restless search for truth leading him to a life with Jesus. The concert features talented Old Boy Simon Hyland and his son, Samson with fellow internationally-recognised cast members, Samantha Shaw and Caroline Mulvenna. Book your seats today at https://theway.trueau.com
Upgrade of Cricket Nets at Little Langlands Field
Following discussions with Easts League Club the College will undertake works to upgrade the cricket nets located on Little Langlands field. Work will commence on June 18 and will take approximately 12 weeks. Ten cricket nets will be constructed providing excellent training facilities for all students engaged in cricket at the College.
Mission Day 2018
Tomorrow is Mission Day, a special celebration in the life of the College where our community comes together to raise funds for the work of AFAS in the Philippines. Across the other side of the world on this day a young boy by the name of John will undergo surgery to correct a cleft palate. John's surgery has been made possible through the generous support of AFAS to his family. We keep John in our prayers as he undergoes his first operation. Thank you to all families for your generous support of AFAS.
International Visitors
Tomorrow, four students from St Rita's School, Chicago will arrive accompanied by a member of their teaching faculty. We welcome our international visitors and look forward to reciprocating the hospitality they and their families displayed to our four Year 11 students who visited St Rita's earlier this year.
Prayers
We keep in our prayer the Marist Ashgrove community following an injury to one of their Year 9 students at camp. We keep all in our community who are battling illness at this time in our prayers and hearts.
You have made us for Yourself O Lord
And our hearts are restless until they rest in You.
God bless
Mr Mark Stower, College Principal