Dear Members of the Villanova College Family
Last week a number of special occasions were held, reflecting the importance of creating a strong and vibrant community. On Thursday night, the Year 6 Mother and Son Evening was held in Goold Hall.  A most enjoyable evening was experienced by all and the young men of Year 6 appreciated having their mothers present and attentive during the evening. The hall was transformed by Mrs Maria Mascadri and her band of helpers and the tables were decorated beautifully. The highlight of the evening was Mr Stephen Rouhliadeff, Head of Junior School sharing his own story of the love he has for his mother.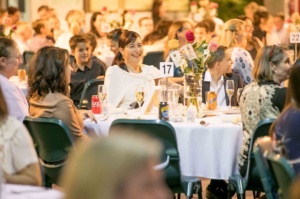 Following the Year 6 event, College staff of the College and Senior Class of 2018 attended the Staff and Senior Banquet. The unique event saw staff sitting together with senior students to share a meal and enjoy great conversations. I was most impressed with the hospitality of the students and the warmth of their interactions with staff. Once again Mr Tony Rolls and the band of Year 12 parents did an excellent job catering the event.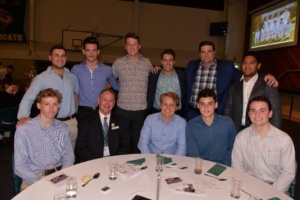 The final event of the week was the opening and blessing of the Memorial Garden at Villanova Park on Saturday morning. Staff and students who have died while working or attending the College over the past seventy years were remembered with a memorial stone and planted tree. Many past families, Old Boys and members of our community were present to pay their respects. Fr Peter Wieneke OSA, College Chaplain blessed each memorial stone and lead the prayers of remembrance.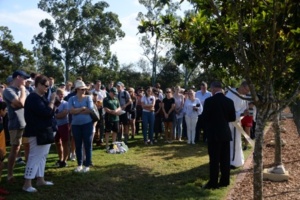 Mother's Day
I wish all our Mothers a most enjoyable day on Sunday as we recognise the wonderful gift of Motherhood. I hope families take the opportunity to say thank you and to hug their mums.
Prayers
Please keep in your prayers the Templeton family following the recent death of Mr Bradley McDowall, husband of Vicki Templeton and father of Jake Templeton (2013), Adam Templeton (2015) and Lachlan Templeton (2017).
May his soul and the souls of all the faithful departed rest in peace, Amen
You have made us for Yourself O Lord
And our hearts are restless until they rest in You.
God bless
Mr Mark Stower, College Principal