Dear Members of the Villanova College Family
Last Saturday was a historic occasion for the Augustinian Order of Australasia with the ordination of three Augustinian Deacons to the priesthood. Francis Cabarrubias Belcina, Saldie Lie Vallecer Resolado and Percival Perez Sevare were ordained at Saint Kieran's Church, Manly Vale before His Excellency Archbishop Adolfo Tito Yllana, Apostolic Nuncio to Australia.  It is almost sixty years since the last occasion three Augustinians were ordained at the same time. The Filipino community of the Northern Beaches of Sydney were wonderful in their support and celebration of this milestone. We look forward to Fr Saldie returning to Brisbane next week where he will continue his ministry work in the parish of St James, Coorparoo and at Villanova College.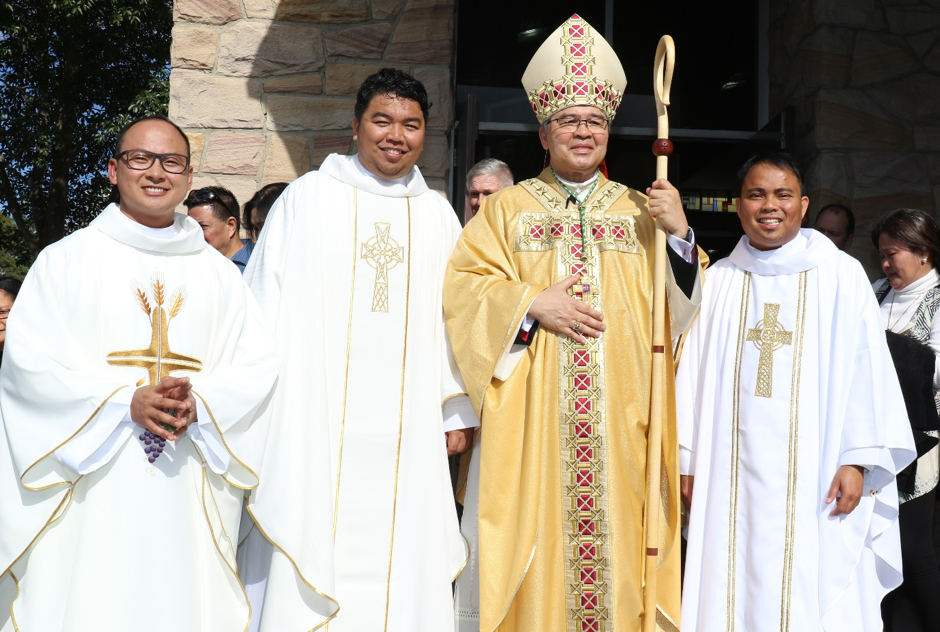 Senior Schooling 2019
Over the coming weeks we will introduce to families the key points of the changes to Senior Schooling being introduced into Queensland schools in 2019.
Key Points:
There will be 97 new , redeveloped and revised senior syllabus documents to support the implementation of the new Queensland Certificate of Education-QCE
Subjects will be grouped into three categories – General, Applied and Vocational Education subjects
Three school-based internal assessments and one external assessment worth 25% (marks each) in most General subjects. Mathematics and Science subjects will have an external exam worth 50% (50 marks).
Calculation of an Australian Tertiary Admission Rank- ATAR by Queensland Tertiary Admission Centre-QTAC for entry to a tertiary institution post school.
Year 9 Camp
It was a pleasure to accompany the students to the Year 9 Camp this year and to share the experience with Delta Company. The students faced the challenges presented to them with enthusiasm and dedication and came away from the four days experience with increased confidence and hopefully an understanding that their actions have consequences. Thank you to the staff who accompanied and provided support to the students.
Federal Funding
Families will have received a letter informing them of the facts surrounding the School Funding legislation currently under consideration by the Federal Parliament. It is important to keep in mind the manner in which Catholic schools are funded in Queensland as part of the Catholic Schools System. Villanova College does not receive funds directly from the Federal Government. The Federal funding the Queensland Catholic Schools System receives is distributed to the College by the Queensland Catholic Education Commission.
You have made us for Yourself O Lord
And our hearts are restless until they rest in You 
God bless
Mr Mark Stower, Principal