Dear Members of the Villanova College Family
Week Six has arrived and it will not be long before the assessment period for Semester One will be upon us. The anxiety around exams and assignment can be very real for a number of students and developing strategies to deal with "exam nerves" is very important. The following strategies may be of use to your son as he heads into the important Semester One Assessment period.
Tips for coping with exam anxiety
Prepare ahead of time by working on sections of the content each day
Use practice exam papers as an opportunity to manage anxiety
Identify your anxiety early by noticing your physical responses
Try replacing unhelpful thoughts with more encouraging self-talk by challenging your worried and negative thoughts
Practice focusing your attention on the task at hand (mindfulness), rather than getting tangled in your anxiety and thinking of the "what if?"
In all literature on reducing exam anxiety one of the first suggestions is to be well prepared for the assessment task. Teaching boys how to be organised and to get organised is an important life skill that all parents who have had to learn strategies to cope with a busy life, can impart to their sons. Today electronic devices such as smartphones and apps provide many tools to help organise your day. Boys need the help of parents as well as strategies learnt at school to develop the skills to be organised and well prepared for upcoming demands.
"Augustine the Way" Music Evening
Many friends of Villanova College enjoyed a wonderful evening at the Augustine – The Way Concert held in the Hanrahan Theatre last Friday evening.  The music written by past staff member, Mr Tony MacPherson and past student, Mr Simon Hyland captured the life of Saint Augustine in the moving lyrics and performances. Accomplished performers, Ms Samantha Shaw and Ms Caroline Mulvenna, joined Mr Simon Hyland in producing an inspiring rendition of the songs. The audience warmly received the performance and I congratulate all involved with this concert.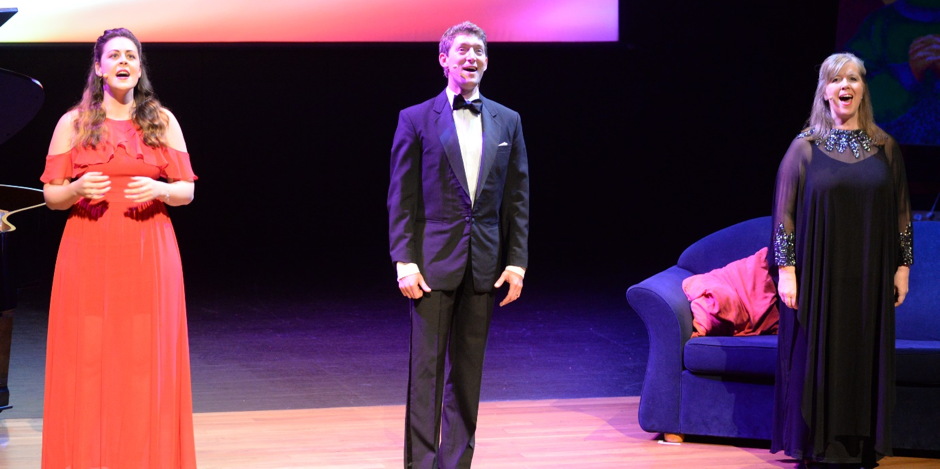 Year 9 Camp
This week I have volunteered to attend the Year 9 Camp and experience the outdoor challenges. I am looking forward to the opportunity to see the students meet the challenges placed before them over the duration of the camp.  For many of the students this will be a unique experience of going bush and having to rely on the members of their team. I only hope I survive in one piece and make it home to a warm shower at the end of the camp!
St Rita's College, Chicago
We welcome to the College students and staff from St Rita's College, Chicago who will be with us for the next two weeks as part of our Exchange Program. Earlier this term, five Villanova College Year 11 students and Mr Sean O'Neill spent two weeks at St Rita's College and were warmly welcomed by the families of our visitors. Now it is our turn to return the hospitality and to welcome the students and staff to Villanova College and Brisbane.
Prayers Please
We keep in our prayer Brother Saldie Resolado OSA who will be ordained to the Priesthood on Saturday 27 May along with his fellow Deacons, Brother Francis Cabarrubias Belcina OSA and Brother Percival Perez Sevare OSA. The Ordination will be held at St Kieran's Church, Manly Vale and Father Peter Wieneke OSA, Mr John Holroyd and myself along with two senior students will represent Villanova College.
You have made us for Yourself O Lord
And our hearts are restless until they rest in You 
God bless
Mr Mark Stower, Principal