Dear Members of the Villanova College Family,
The stories that have emerged regarding the sexual interactions between young people have been distressing and disturbing. The petition posted online by a young 22-year-old female brought into the open horrific stories of abuse. Thousands of stories from predominantly young women have flooded the petition from across Australia and from many private and public schools.
Personally, I was shocked to read these accounts and to see the reports in the media. This situation has been a call to action, not only for schools but also for all families. At Villanova College our clearly stated goal is the development of fine young men. Together with our families, we need to do more in educating our students in respectful relationships and sexual consent.
Last Friday we held the first meeting of the Advisory Group to examine what is currently taught to our students on Relationships, Sexuality and Sexual Consent from Years 5-12 and the topics covered. Education on these topics also occurs in the Personal Development Programs as well as in the formal curriculum. The Advisory Group is made up of teachers from the College and will be joined by appropriate experts in the field as well as representation from the parent body and past students.
The Advisory Group has the important task to provide advice to the College and staff on the best methods to effectively educate our young men in an age-appropriate manner on respectful relationships, sexuality and sexual consent. This work will take some time and we are very conscious of involving families in this important education of our young men.
To assist families, parents/caregivers, Dr Michael Carr-Gregg has produced this special report: A Conversation on Consent. Click on the image below to begin viewing.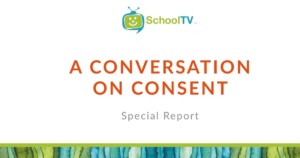 I will keep our families informed as we move through these issues that are confronting us at this time. Our investment in our young people is so important and continues to drive our actions.
AIC Cricket, Volleyball and AFL
This weekend will see the conclusion of the AIC Cricket, Volleyball and AFL seasons. Overall, the students have had a fantastic season and we are very grateful for the support of our families, coaches and managers. Our young men are advantaged by the generosity of so many people who give of their time to support their development. Thank you to the coaches, managers, supporters, scorers, umpires, grounds staff and our great Sports Office for their work during the season.
I am confident our students have learnt many lessons during the season. We have seen teams win graciously and learn to lose without complaining or blaming others. Students have learnt determination, perseverance and grit especially when things did not go their way. Our young men have learnt the skills to be a part of a team and to work together to achieve a common goal. All of these skills can be applied to life and study in a positive manner well after the games have concluded.
You have made us for Yourself O Lord
And our hearts are restless until they rest in You.
God bless
Mr Mark Stower, Principal
In keeping with the spirit of Reconciliation, Villanova College acknowledges the Yuggera and Turrbal peoples, as the Traditional Custodians of this land on which we stand.  We pay our respects to Elders, past, present and emerging.  This has always been, and always will be, a place of teaching and learning connected to country, culture and community.