Dear Members of the Villanova College Family
The sudden death of Mr Nick Simpson has been a very sad occasion for our College community. Nick was a past student of Villanova College and taught at the College for many years influencing the lives of so many students. He was a great mentor to younger teachers and was always willing to share his knowledge of Mathematics teaching and experience. Nick was a man of integrity and people had enormous respect for Nick. We keep Nick's family, his wife Marie and children, Chris and Emma as well as his brother and fellow staff member Peter Simpson and his family in our thoughts and prayers.
The funeral for Mr Nick Simpson will be held in Goold Hall on Wednesday 5 December at 10.00 am.
Eternal rest grant unto Nick, O Lord, and let perpetual light shine upon him
May his soul and the souls of all the faithful departed rest in peace. Amen
PRINCIPAL'S SUMMATIVE REVIEW
Below is a letter from the Villanova College Board Chair, Mr Peter Geraghty to all families
Dear Parents
During September 2018 the Villanova College Board conducted the Summative Performance Review of Mr Mark Stower, College Principal. Mark is currently completing his fourth year in this role and his current contract will conclude in December 2019. The College Board conducted a thorough process involving three stages; 360 degrees survey, Review Panel and Focus Groups and Feedback of Report.
Following the conclusion of the Performance Review I am pleased to announce that Mark has received the unanimous support of the College Board and the endorsement of the Prior Provincial, Fr Peter Jones OSA and the Provincial Council to continue in the role of College Principal of Villanova College for a further five-years contract commencing in January 2020.
I take this opportunity to congratulate Mark on his leadership of the College over the past four years. The review highlighted numerous strengths of Mark's leadership and provided valuable feedback to Mark for areas of growth and development.
I look forward to working with Mark and the College Leadership Team as well as the community of Villanova College as we begin an exciting phase of our history with the new Master Plan and Strategic Planning for the future.  
Yours sincerely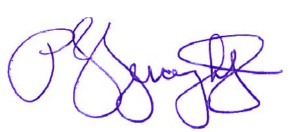 Mr Peter Geraghty, Chair – Villanova College Board
My sincere thanks to all those who participated in the review process.
FRIDAY 30 NOVEMBER
Tomorrow, students will attend school as normal with a special end of year liturgy and College Assembly commencing at 10.00 am. Parents are most welcome to join us in Goold Hall at this time. Students will be dismissed at 10.45 am. 
Year 12 QCS PERFORMANCE
The results from the 2018 QCS Test have been released and I am pleased to report that our students have shown a mark improvement this year. In comparison with the State, Villanova College students performed well and I thank the members of the teaching staff led by Mr Jamie Seefeld for their work with the students.
| | | | |
| --- | --- | --- | --- |
| QCS GRADE | VILLANOVA % | STATE % | DIFEERENCE |
| A | 21.6% | 16.6% | 5 |
| B | 37.4% | 29.3% | 8.1 |
| C | 29.5% | 35.2% | -5.7 |
| D | 11.5% | 18.6% | -7.1 |
| E | 0% | 0.2% | -0.2 |
END OF YEAR
As the 2018 Academic Year draws to a close, I offer my thanks to all families who have so actively supported the staff of the College across this year. I wish all our families a very Holy and happy Christmas and joyous New Year and look forward to welcoming you back to the College along with many new families in January 2019.
You have made us for Yourself O Lord
And our hearts are restless until they rest in You
God bless
Mr Mark Stower, College Principal