Dear Members of the Villanova College Family,
On Tuesday evening 31 October, Villanova College will be holding a special event to recognise the academic achievements of students across the College. This 'Celebration of Excellence' will be held at the Queensland Performing Arts Centre and will commence at 6.30pm. The capacity of the venue is approximately 1500 seats which means we are unable to house the whole College community. Students who will receive academic prizes and their families will have reserved seating. I have also requested the senior students of the College attend. Joining the staff of the College will be invited guests including Fr Dave Austin OSA, Prior Provincial.
It would be appreciated if all award winners' families who have been invited could RSVP immediately via the rsvpify link. Once the allocated seating for this group has been completed, any remaining theatre seats will be offered to Villanova parents and students.  With the limited seating, it will be important to request a seat as soon as possible. Expressions of interest to attend this evening can be made by emailing the Curriculum Secretary, Casey Ouston at couston@vnc.qld.edu.au.
I am looking forward to celebrating the outstanding academic achievements of our students and showcasing the wonderful talents of our student body.
STUDENT LEADERSHIP
Last Thursday I travelled to Lake Maroon, outside Boonah to find our Year 11 students and staff. I was greeted with rain, mud and smiling faces as the groups were gathering for a busy day following a wet and cold night. Despite the rain, cold, mud and camp food, the spirits of the students were high. During my stay, I heard many stories from the adults accompanying the students of unselfish acts to support each other and witnessed the encouragement and camaraderie between the students.
My thanks to Mr Peter Meecham, Year 11 Pastoral Area Leader and staff who accompanied the students – it was a challenging three days and all passed with flying colours.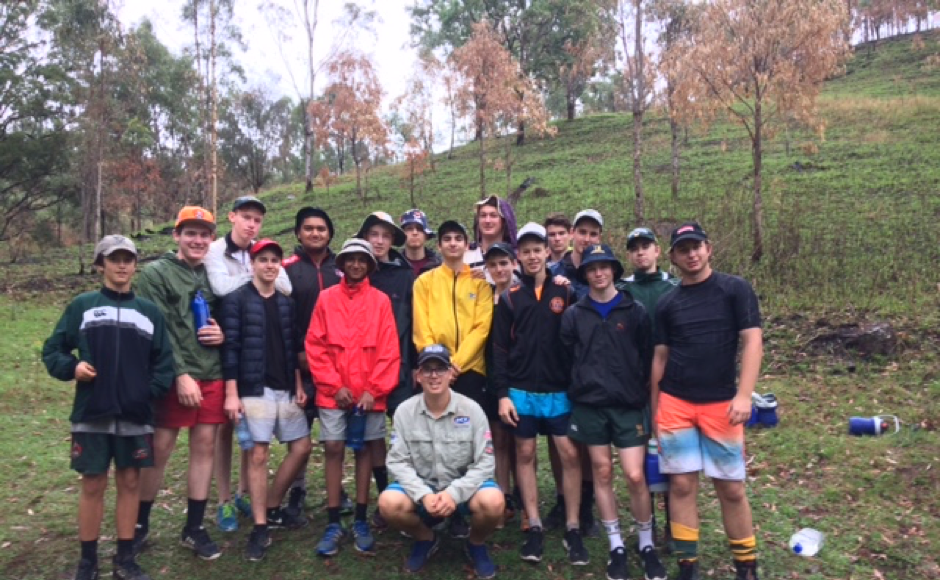 AIC TRACK AND FIELD
Next week our track and field athletes will be competing in the 2017 AIC Track and Field Carnival. For our athletes this event brings to a conclusion many weeks of training. The measure for success will be their performance on the day. The students have worked hard over the past weeks and have been well prepared. We will have our students as supporters in the grandstand to cheer on our athletes. We wish all our competitors the very best for the event.
PRAYERS PLEASE
We keep in our prayers Messrs. Nick and Peter Simpson following the death of their mother, Patricia last Saturday.
May her soul and the souls of all the faithful departed rest in peace, Amen
We continue to keep Mr Charlie Fisher and his family in our prayers.
You have made us for Yourself O Lord
And our hearts are restless until they rest in you.
God bless
Mr Mark Stower, Principal