Dear Members of the Villanova College Family
The Queensland Catholic Schools and Colleges Music Festival (QCMF) is once again upon us. This event requires an army of volunteers working tirelessly to ensure all our visitors have an outstanding experience of music over the coming four days. We are very pleased to welcome to our College the many thousands of students, their families and supporters.
From humble beginnings, Villanova College has been providing opportunities for young men to experience education in the Arts. All of our students involved in the Music program will be involved in the many activities of the Festival supported by their peers who will assist with the stage management, technical recordings and welcoming guests. We look forward to a wonderful Festival and celebration.
Replacement of wall in Sixth Avenue
Work has been completed on the removal of the front stone wall in Sixth Avenue this week. Unfortunately, there will be more work required to stabilize the area over the next twelve months. Work in this area provides an opportunity for the College to engage with Brisbane City Council to determine the feasibility of creating a drop off zone and waiting area in Sixth Avenue to assist with the flow of traffic around the College. Our architects and engineers will liaise with BCC over the coming months.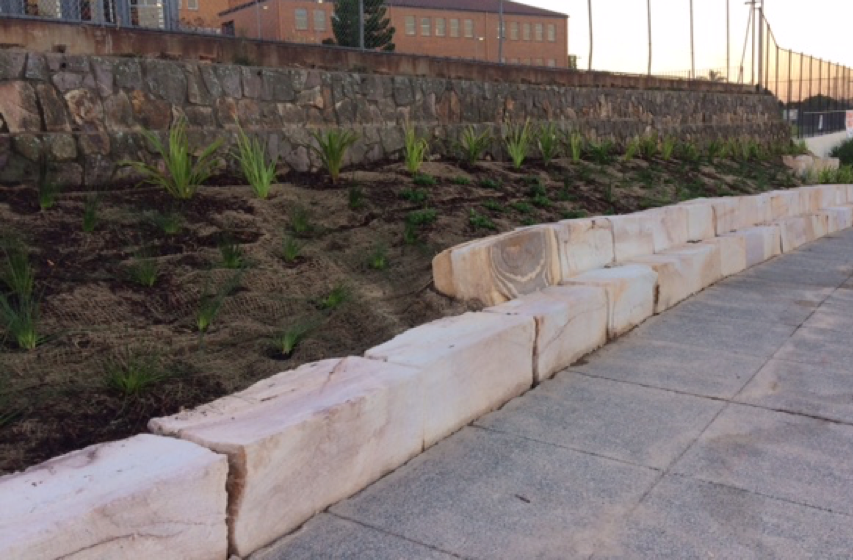 AIC Cross-Country Competition
Congratulations to the Villanova College Cross-Country Team on placing third in the recent AIC Competition. Many of the runners achieved personal best times and a number of our runners performed admirably winning their age division. Thank you to Coaches – Mr Brett Morrissey, Mr Kane Corby and Mr Brian Pascoe and the many Old Boys who supported the runners during the season.
Children's Hospital Foundation
Year 8 student Max Shearer is certainly a courageous and determined young man. During his short life, Max has undergone numerous stints in hospital undergoing surgery to remove brain tumours. While in hospital, Max and his family have been supported by the Children's Hospital Foundation, which helps sick children by funding life-saving medical research, investing in vital new equipment, and providing comfort, entertainment, support and care for children and their families.
In 2017, Max is an Ambassador for the Foundation and their major fundraiser, 1200 km for Kids Charity Bike Ride. The riders will depart Sydney on Saturday 14 October and arrive in Brisbane at the Lady Cilento Hospital on Friday 20 October. Information about the ride and donations can be found at the following link:  http://www.1200kmsforkids.com/
You have made us for Yourself O Lord
And our hearts are restless until they rest in You.
God bless
Mr Mark Stower, Principal