Dear Members of the Villanova College Family
The 2018 Queensland Catholic Colleges and Schools Music Festival (QCMF) will be held at Villanova College and St. James Church from Thursday 16 August through until Sunday 19 August. The QCMF will see over 100 ensembles and choirs perform across the four days of this event. Over 15,000 visitors will be present to enjoy a wonderful showcase of music.
The Music Supporters Group and QCMF Organising Committee have been working tirelessly to ensure all is in readiness for the influx of visitors. I am sure the committees would welcome any additional volunteers and you can contact the organisers through the following website- https://qcmfvolunteering.com/.  As you appreciate hosting such an event is an enormous logistical exercise.
There will be many fine musicians performing over the four days and all families are most welcome to enjoy the wonderful carnival atmosphere of the QCMF.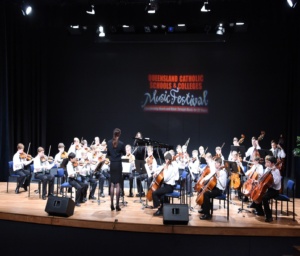 AIC Cross-Country
Cross-Country is a very demanding sport and all our runners can be rightly proud of their efforts at yesterday's AIC Championship. The day was quite warm for this time of year and the very dry surface made the running conditions challenging. All runners from Villanova College gave 100% on the day. Villanova College placed fifth overall and I thank Mr Brett Morrissey, Mr Brian Pascoe and all the coaches and managers for their support of the team.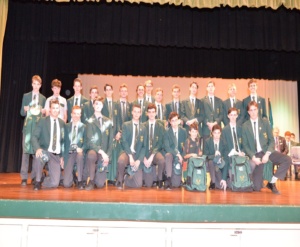 Old Boys Dinner
Last Friday evening the annual Old Boys Dinner was held in Goold Hall. Under the watchful eyes of Mrs Kath Underhill and Mr Steven Bremner, Goold Hall was transformed from a sporting venue into a dazzling ballroom to host the event. Representatives from year groups celebrating their 10-year anniversary through to 60-year anniversaries were present and took the opportunity to catch up on old times.
This event raises money for the Terry Hendle Bursary to support students from families who are unable to afford a Villanova College education. I thank all the Old Boys and the Executive Committee for their support of this event.
Prayers
Our thoughts and prayers are with the families and school communities following the recent rugby injuries suffered by young men playing for their school teams. We keep these young men, their families and the school communities in our prayers.
You have made us for Yourself O Lord
And our hearts are restless until they rest in You.
God bless
Mr Mark Stower, College Principal