Dear Members of the Villanova College Family
Welcome back to Semester Two to our students and their families. I hope all had an opportunity to recharge over the past weeks of the mid-year holidays. Known as the "Business Term", Term Three is a very important time for all students. During the next ten weeks, students have the opportunity of a new beginning as the next semester commences. Over the coming weeks, students are challenged to build upon the foundations of Semester One to realise their academic goals for the end of this year.
PARENT-TEACHER CONFERENCES
The Parent-Teacher Conferences held on Tuesday 11 July, provided an opportunity for many parents and students to meet with the teaching staff to discuss Semester One academic results. It was pleasing to see so many families take advantage of this opportunity. Interestingly, a greater number of students are attending the meetings and playing an active part in the discussions. Expecting our young men to take responsibility for their learning is crucial if we are to continue to develop students with a love of learning.
MUSIC TOURS
During the holidays, students involved in the Music program experienced two wonderful opportunities to expand their horizons with workshops and performances at festivals in Rockhampton, Central Queensland and Rotarua, New Zealand. Along with the workshops and special clinics, the students and staff enjoyed the sights and places of interest. Thank you to Mr Michael Jones, Director of Music and all the Music staff who so generously gave of their time to support the tours.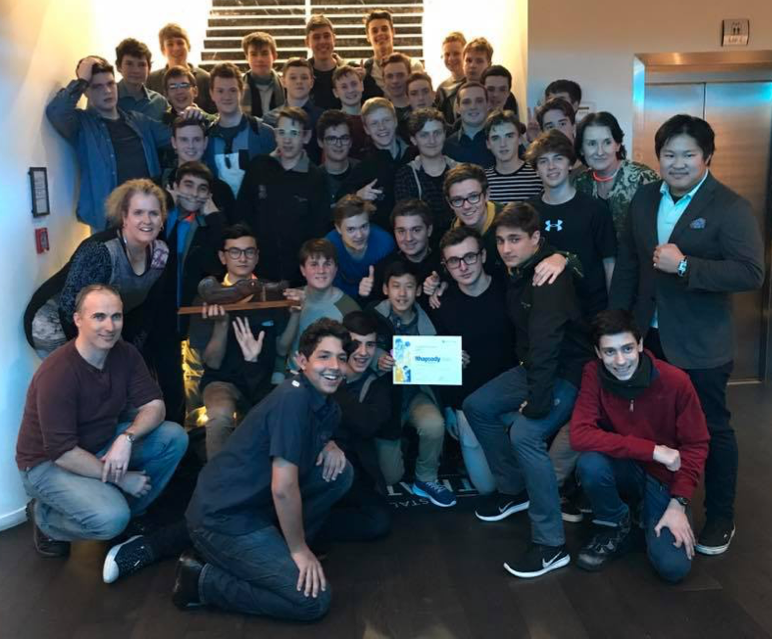 YEAR 12 RETREAT
The next few days are a significant time for our Year 12 students as they embark upon their retreat. This experience is a time away from the pressures of the normal school day to spend some time reflecting on two important questions, "What are we here for?" and "Where am I going?"
The retreat begins with a sponsored walk and a time of reflection based on the experiences found during the morning walk. After the walk, students will travel to their accommodation on Mt Tamborine and will work with the staff in small groups. For our senior students, as they begin their final semester, this time is very important.
CONGRATULATIONS
Congratulations to Mr Sean O'Neill and his wife Alyce on the recent birth of their daughter, Matilda.
PRAYERS
We keep in our prayers Mr Charlie Fisher, Fr Joe Walsh OSA and all those in our community who are ill at this time.
You have made us for Yourself O Lord
And our hearts are restless until they rest in You.
God bless
Mr Mark Stower, Principal