Dear Members of the Villanova College Family
Following months of planning and discussions, I am pleased the design of the new façade for the eastern wall of the Father Michael Morahan Staff Centre is finalised. The new design is constructed of lightweight materials and will feature the symbol of the Augustinian Order etched in the glass panels. The reflective panels of glass will capture the image of St Scholastica Chapel and Langlands. We now begin the process of construction of the wall and fixing the facade to the existing building.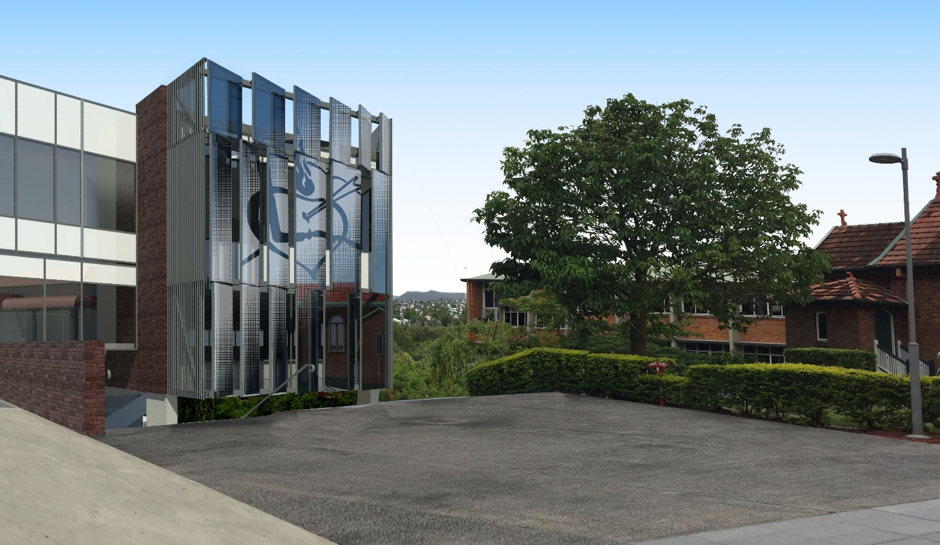 Assessment Period
Students across the campus are busy completing their end of Semester One assessment tasks. Year 11 and 12 students are currently afforded the opportunity to only attend the timetabled assessment and be in attendance 20 minutes prior to the commencement of exams ready with all required materials.
If students are remaining at the College to study, it is a clear expectation that they study in either the Tolle Lege Library or Senior Study Centre. Students are reminded to ensure they are considerate of the continuing classes that are occurring across the College at this time.
The final games of the AIC rugby, football and chess competitions last Friday/Saturday brings to conclusion the Term Two sporting program. Many thanks to the coaches, managers and supporters who were there on the sidelines supporting our players during the season. Many of our coaches are Old Boys and parent volunteers who love to coach young men and do so for the love of the game. Our students have the opportunity to participate in so many activities through the generosity of our Old Boys and parents. Thank you for your support.
Congratulations to all students involved in chess during this season. The Open, Intermediate A and B teams and Junior A won their respective premierships. Villanova College placed second overall in the aggregate. Thank you to Mrs Sally England, Mrs Mylan Warren and all the coaches for their support of our students.
We congratulate Ms Maureen O'Dwyer on her engagement to Mr Tony Pappalardo. We wish them every success for the future.
Prayers Please
We keep in our prayers at this time Mr Charlie Fisher and Father Joe Walsh OSA who are both recovering following recent stays in hospital.
We also keep in our prayers Ms Alison Squires and her family following the death of her stepfather Dan Sheehan last week in the United States.
May his soul and the souls of all the faithful departed, rest in peace, Amen
God bless
Mr Mark Stower, Principal