Dear Members of the Villanova College Family
A measure of the quality of a life lived can be determined by the number of stories that are told by those who knew you. In the case of Mr Charlie Fisher, he has lived a full life as the community at Villanova College has been recounting many stories about Charlie following his death last Saturday.
Charlie commenced teaching at Villanova College in 1969 and over the next 42 years occupied a myriad of roles from classroom teacher to Acting Rector. Charlie concluded his full-time work at the College in 2010 and retired from the position of Vice-Rector Student Services. In this role, Charlie was responsible for discipline of the students and was often dealing with a number of "scallywags" on any given day.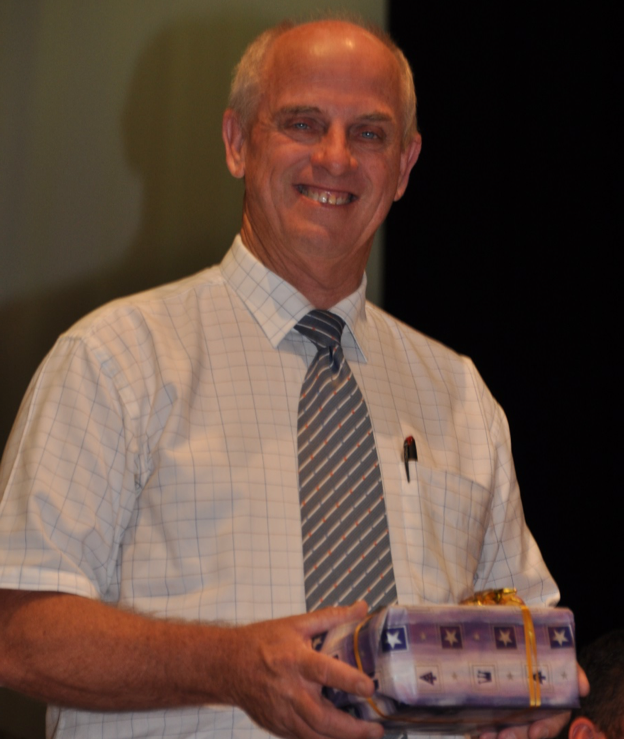 Despite retiring in 2010 Charlie was soon back at the College offering his services firstly as Registrar and later as Editor of the Villavoice.  Charlie knew everyone and if he did not know you, he quickly worked out who you were related to and you became his friend. His work with the Old Boys Association built strong connections with past families and students.
In his many roles, Charlie provided significant support to many new teachers to Villanova College and in later years, Charlie was a mentor and guide for the staff. He will be sorely missed.
O Loving Father and Saviour, send your angels to carry the soul of your servant from this earth to the heavenly place of eternal and everlasting life. Let family and friends who have passed before in faith be reunited in joy with the departed. Forgive any wrongs that have been committed and welcome this beloved spirit into the warm embrace of your unending peace. Amen. 
Strings and Choirs in the Cathedral
Last Sunday I attended the performances of the String Ensembles and Choirs in St Stephen's Cathedral. The beautiful surroundings of the cathedral enhanced the experience of listening to the wonderful music and angelic voices of the choirs. My thanks to Mr Michael Jones – Director of Music and the Music staff for their work with the students across the year. The progress made is a testament to the dedication of the staff and students.
AIC Track and Field Carnival
On Tuesday 24 and Wednesday 25 October, our track and field athletes competed in the 2017 AIC Carnival at the QEII Stadium. The performances of the students were pleasing to see with many students producing their personal best times.  Villanova College placed eighth.  Thank you to the many coaches across all the disciplines who worked with the students during the season.
Celebration of Excellence Evening
Next Tuesday 31 October we will hold the 2017 Celebration of Excellence Evening at the Queensland Performing Arts Centre commencing at 6.30 pm, with doors opening at 6pm. We are looking forward to celebrating the achievements of the students as a community.
You have made us for Yourself O Lord
And our hearts are restless until they rest in You
God bless
Mr Mark Stower, Principal