Our Year 12 students have less than a month before completing their secondary education. On Friday 15 November at 3.01pm they will officially become Old Boys of the College and take that first step into the adult world.  What are the qualities and characteristics we want to see in the young men who graduate from our College?
We hope through the efforts of our staff, parents and the Villanova College community to have instilled in the 2019 graduands the following characteristics and qualities:
Has a sense of gratitude for life and its promise.
Values diversity and is inclusive of difference.
Continues to seek self-knowledge, alone and in relationships.
Grows in knowledge and acceptance of his own gifts and graces.
Encounters Christ, the inner teacher.
Goes beyond the surface values of society and popular culture.
Is conscious of the 'common good'.
Has the virtue of hope.
Seeks guidance and support from the faith community.
Returns and responds to the Gospel message.
Sets out to make a difference in the world.
Being a 'good man' who not only knows what is right but is not afraid to stand up for what is right is so important. In an age when being one with the crowd and keeping your head down is often the norm, we need good men to stand up and show the way.
CELEBRATION OF EXCELLENCE
Next Monday 28 October the Villanova College community are invited to join with our staff to celebrate the achievements of 2019 at the Celebration of Excellence at the Queensland Performing Arts Centre commencing at 6.30pm. Guests are asked to be seated by 6.15pm. Students who are attending and not receiving an award are asked to wear their formal school uniform to this event. I look forward to welcoming our families to this important occasion.
ARTS WEEK
During this week the students and staff have been entertained by our very talented students as they display their artistic side. At lunchtime this week we have been entertained by musicians, Drama students, rock bands and choirs just to name a few of the acts. The week will culminate on Friday evening with the 2019 Villa Visions Visual Arts Show. This event will be held in Goold Hall and is open to all families. The show will commence at 6.30pm so please come along and support our very talented Visual Arts students.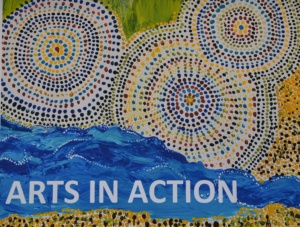 On Sunday afternoon in St. Stephen's Cathedral our Strings Ensembles and Choirs will be performing. The performances commence at 2.30pm.  This is always a magical afternoon of beautiful music and song in an aspiring location, and once again all are most welcome to join this celebration.
PRAYERS
We keep in our prayers the communities of All Hallows' School and St Laurence's College following the death of past students in recent weeks. We share our thoughts and prayers with the families and staff of these Colleges during this time of loss.
You have made us for Yourself O Lord
And our hearts are restless until they rest in You.
God bless
Mr Mark Stower, Principal