Dear Members of the Villanova College Family
Laughter, music, young people and the bustle of crowds were just some of the sounds and images from the recently held Queensland Catholic Colleges and Schools Music Festival (QCMF). The numbers associated with this festival are impressive. Over the four days of the festival approximately 15,000 visitors attended this event. There were 574 ensembles from 113 schools and Colleges from across Australia. Supporting the festival was an army of 800 volunteers who guided, adjudicated, set up and fed the performers.
Villanova College Music was represented by 25 ensembles, comprising 460 students from Years 5 to 12. Across the performances the Villanova College performers were awarded 15 Gold and 10 Silver Awards.
During this week the College has received a number of emails congratulating the organisers on a job well done. Many emails have been received complimenting the students for their courteous assistance during the festival. Well done to all involved- Villanova College can be proud of the festival and what we achieve through team work and the strength of our community.
Inter-House Track and Field Carnival  
I was extremely disappointed and disheartened to see 344 students absent from the Track and Field Carnival last Thursday. With the QCMF held at the College it is impossible to conduct classes on the Friday and consequently this situation is managed by holding a Student-Free Day. To prevent further loss of teaching time the College holds the annual Inter-House Track and Field Carnival on the Thursday of the week following the Public Holiday on Wednesday.
I have asked the Sports Department to review our current model for the carnival and once I have had a discussion with staff, students and parents about the placement of the Track and Field Carnival a decision will be made for the placement and style of the carnival in the future.
I am aware that there is an increased number of student illness at this time in the year. However, to have almost one-third of the students absent from the carnival is a great concern.
Feast Day of St Augustine
Tuesday 28 August is the Feast day of St Augustine. As a College community we will celebrate this significant event with a special whole of College Mass to be held on Friday 31 August in Goold Hall commencing at 10.30 am. All are most welcome to attend.
Below is a message from Fr Peter Jones OSA- Prior Provincial of the Order of St Augustine Australasia, on the occasion of St. Augustine's Day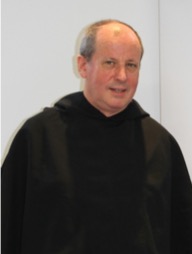 To Augustinian Parish and College Communities in Australia
We love life, and we have no hesitation at all about loving life; nor can we deny in the least deny that we love life. So, let us choose life, if we love life. What are we choosing? Life. First of all, here, a good one; after this one, the eternal kind.   (St Augustine, Sermon 297,8)
On behalf of all the Augustinians in the Province of Australasia and the Delegation of South Korea, I wish a happy celebration of this year's St Augustine's Day to all of you in Augustinian parishes, colleges and other ministries in Australia and Korea. May Augustine's restless search for God, his commitment to a community of friendship and faith and his generosity in serving others in love be an inspiration for all of us in our common journey towards God.
God Bless
Fr Peter Jones OSA Prior Provincial
Order of St Augustine, Province of Australasia
End of term Assessment
For many students in Years 10, 11 and 12 the past fortnight has seen a dramatic increase in assessment tasks as we head towards the final weeks of this term. I have always been a big fan of breaking tasks down into manageable pieces to achieve the desired outcome. For most students this strategy helps to tackle what may appear to be an insurmountable amount of work and manage the tasks in an efficient manner. We continue to offer our support and encouragement to the students during this busy time of the term.
You have made us for Yourself O Lord,
And our hearts are restless until they rest in You
God bless
Mr Mark Stower, College Principal