Over the past week, all Catholic schools across Queensland have celebrated 'Catholic Education Week'.  Here at Villanova, we are a deliberate Gospel community.  We are a community whose core ethos is about making a difference.  We are a community whose birthright lies in the liberation of the marginalised.  Our challenge is to make the call to justice, and to make educating for justice central to all of our curriculum – not just for Jesus, but for 21st century education.  Our aim is to have a curriculum that prepares our young men to live effectively in this world and, even more, to make it better – better for all.
To assist in the delivery of this curriculum, the College has devised a strategic Master Plan to accommodate the needs of educating young men in the twenty-first century.  Stage One incorporates a three-story home to the Junior School (Year 5 and Year 6) with Senior School students occupying the top floor.  The building will contain flexible learning spaces, an auditorium, offices and under-cover play spaces.  The facility will allow us to provide current and future generations of students with learning environments specifically for the changing nature of careers in the 21st century.  Through flexible learning spaces, the new facility will promote the development of a range of 'soft skills' that we know are essential in the future: skills like collaboration, teamwork, self-direction and problem-solving.  Planning is currently under way to renovate the current Junior School facilities in preparation for the Middle School to expand from 2020 onwards.
Also under construction is the first phase of development at Villanova Park.  The grandstand will be operational by mid-August, allowing the Year 5 rugby league team to be the first students to run onto Andrew Slack Oval from the 'tunnel'.
Consisting of two new Villanova changerooms, a canteen and increased seating for 400+ spectators, the new grandstand will be a wonderful place for the community to gather and celebrate.  With the completion of the grandstand, efforts will move towards completing the Villanova Park Master Plan.  These plans include new athletic facilities, increased oval space, better parking and traffic infrastructure, as well as a new maintenance shed and function centre.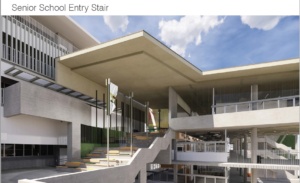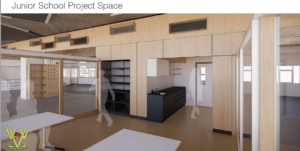 We are certainly entering an exciting phase of life here at Villanova College and I thank all community members who have been part of the 'vision' to put these plans into place.
Mr Steven Bremner, Principal (Acting)