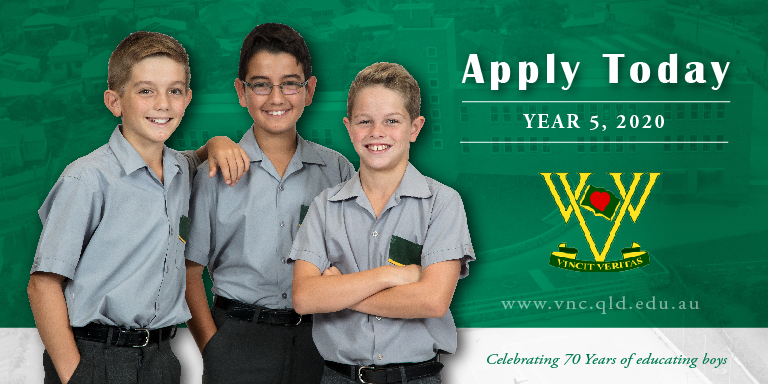 Year 5 / 2020 Enrolment Applications are Now Open!
Uncategorised 21 June 2018
We now invite interested families to submit Year 5 / 2020 Enrolment Applications by Friday 20 July 2018. Interviews are scheduled to be held during August 2018.  You can now complete your application form, upload your documentation, pay the application fee and submit your application online.
Year 3 NAPLAN reports are due to be received by schools in August/September of this year, and you will be able to forward this document to us once you have received it.
(Please note – if you have already emailed or posted your application prior to our online system being live, and your application has already been confirmed as received by the College before the opening date, you will not need to re-submit your documentation online, however, you will still need to submit any missing documentation directly to enrolments@vnc.qld.edu.au).
Please find links to our Enrolment Application Information below:
1. Villanova Application for Enrolment Form
2. Reference Proforma
3. Fee Schedule 2018
4. Enrolment Policy
5. School Fees Policy
6. Villanova College Information Collection Notice
7. Parent Occupation Groups
We thank you for your interest in Villanova College.  If you have any queries regarding your son's enrolment application, please feel free to contact me (on 07 3394 5690 or enrolments@vnc.qld.edu.au).