COLLEGE CAMPUS ADDRESS

24 Sixth Avenue, Coorparoo,
Brisbane, QLD 4151 Australia

GENERAL ENQUIRIES

villa@vnc.qld.edu.au

ADMINISTRATION OFFICE

Phone: (07) 3394 5690

STUDENT ABSENTEE LINE

Phone: (07) 3394 5699
Villanova College has developed an annual tradition of celebrating Red Candle Week as one awareness-building and fund-raising initiative for AFAS.
All families in the school are invited to give five dollars for a Candle Pack that contains a red votive candle and a dinner-table family prayer booklet that focuses on helping those in the Philippines.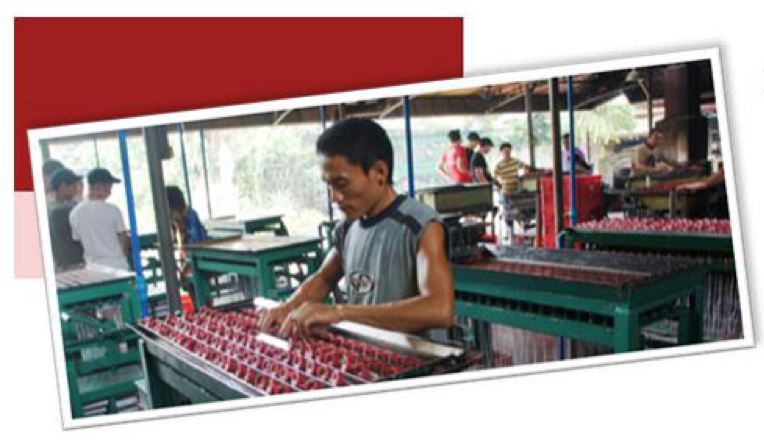 Directing this activity is a group of staff members and students who are the present participants in Australian-Filipino Augustinian Solidarity (AFAS), which was been active since founded here in 1992. At present AFAS has promoted solidarity with Augustinian schools and social justice activities in the Philippines, and at present supports sixteen students there to remain in school and further their education.
The red candles are produced in a candle factory conducted by the Filipino Augustinians as a social justice employment venture and as the provider of red votive candles purchased by pilgrims at the Augustinian-conducted Minor Basilica of the Santo Nino (Holy Infant) in Cebu City.

A paragraph in the College newsletter captures the spirit of Mission Day, Red Candle Week and AFAS:
Sam is a warmly engaging 11 year old boy who loves chess, who yearns to do well in his studies and who goes out every night after school to sell items that his mother has sown in order to feed his family. He goes to school at the Divine Love Academy near Cebu in the Philippines. He is one of the 16 young people that we sponsor through high school – thanks to Mission Day [at Villanova]. It was an utter privilege for the boys and staff who travelled to Cebu last year to meet Sam and his family. Even as students crowded into his tiny house, Sam's mum was torn between hospitality and worry that the single room would flood. Yet every day Sam is a bundle of outgoing cheerfulness: every day is an opportunity to embrace. Meeting him reminded us, very quickly, that life is to be lived and that we in the "lucky country" are incredibly privileged to have the financial muscle to heave some obstacles out of the way for fellow students in Augustinian schools in the Philippines.
Red Candle Week is held at the time of Mission Day at the College, May 20 to 25, 2018.